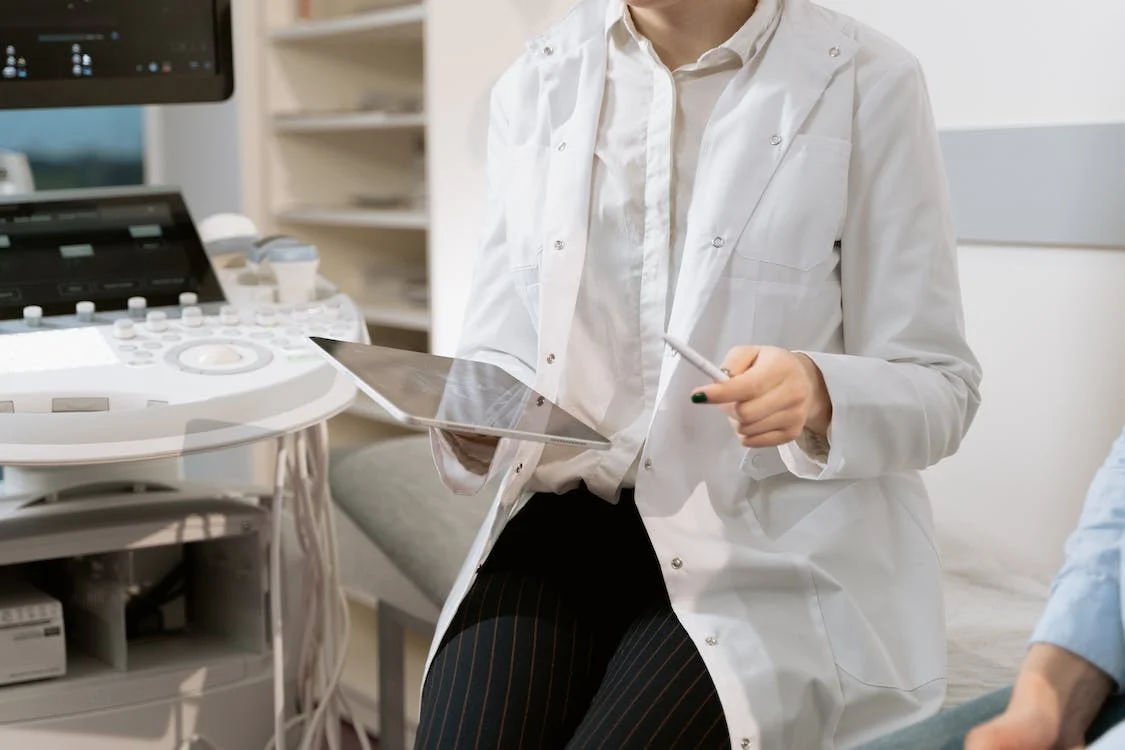 If you're feeling a bit behind when it comes to prioritizing your health, then we've got four health checks that you should book to ensure your body is healthy and you're happy! It can be easy to let our health become the last priority when we're really busy, so this is your sign to get these appointments booked. Our health is everything, so put yourself first!
Blood Test
If you haven't had a blood test in the last year or so, then it's good to get one booked. If you have any pre-existing health conditions then you will likely have them often, however, it's good to have them even if you don't have conditions, especially if you've been feeling unlike yourself, slightly lethargic, or just a difference in how you feel in general. Blood tests can pick up on so many different things and help you resolve issues if there are any there. They take just a few minutes and could even help you to identify issues that aren't resulting in any symptoms!
Physio
For those of you with any kind of soreness, stiffness, or flexibility issues in the muscles and joints, then get yourself a physical therapy appointment. Even if you think the issue is minor, a physio can completely transform how you feel! They will help to support recovery through movement exercise, and manual therapy and also provide advice for best practices when it comes to your joints and muscles outside of physiotherapy.
Along with people who have any kind of pain or discomfort, if you play a lot of sports, go to the gym often, or are a keen runner, a regular visit to the physio will also help to provide targeted interventions that are specific to you. They could give you flexibility advice to help you squat deeper, stretches to help you hit that running PB, or important post-match routines to help your body recover. Physio should not just be seen as something you do when you are injured, but as a proactive practice in your life to help improve your move and feel overall.
Dentist
One of the most common things people push to the back of their priorities when it comes to their health is their oral health. However, when you don't regularly visit your dentist and have a good oral hygiene routine, it can lead to serious oral health issues, like tooth decay, loss, and gum disease. So, if you haven't been to the dentist in the last 6 months, book in to see your dentist and hygienist. They will be able to check that there are no issues present, as with oral health, often it takes a while for symptoms to arise and at that point, the treatment required can be quite serious. Your dentist will be able to identify issues before you do, and then resolve them, which is often much less invasive and much cheaper than if the issue were to develop. Also, you should see your hygienist, as they will remove any build-up of plaque, which when left, can cause tooth decay and loss.
Your dentist and hygienist will also provide support for your at-home oral hygiene routine, so you can continue the good work at home! Many dentists in the UK, including popular dentists in Solihull, Leamington Spa, and Milton Keynes if you're around the Midlands, offer great subscription plans. You pay a small fee each month and then access multiple dentist and hygienist appointments throughout the year, as well as discounts on treatments. This is worth looking into, as it helps you stay on top of your oral health.
Eye Test
Last but certainly not least, you should be having an eye test every 1-2 years. Book your first appointment and then based on that, your optometrist will be able to advise on how often you will visit. As with the dentist, often issues with our oral health aren't immediately symptomatic, whether it's a minor change in your eyesight or a more serious issue. Having your regular eye tests means that if your vision does change, and either you need glasses/contact lenses or your prescription needs changing your daily life will improve in terms of your eyesight and also other things such as reducing headaches and eyestrain.
Having eye tests also helps to pick up on more serious issues with the eye itself and around the eye, such as cataracts and glaucoma. Eye tests take around 30 minutes, which we think is definitely worth it considering how important our eyesight is. You may think you have perfect eyesight, then as soon as you put a pair of the right glasses on, your world is transformed!