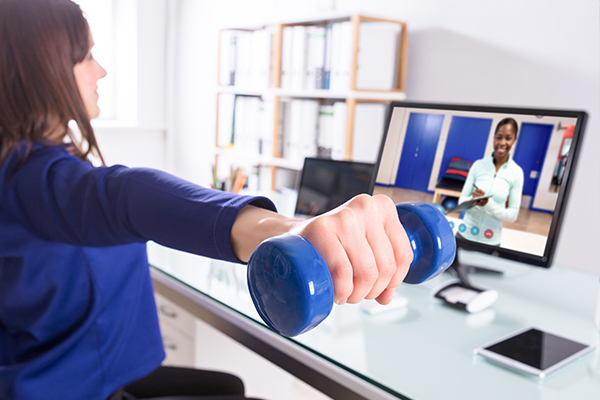 Our telerehab platform allows our team of rehabilitation professionals to assess, treat, educate, and monitor our patients progress virtually through the use of information and video technologies. You can connect remotely with your Therapist from the comfort of your home or office for busy professionals and home care givers. Pain management, motor strengthening exercises, goal settings and other rehabilitation experiences can be dealt with through virtual interactions with our rehabilitation team. Our telerehab can be in a one-to-one or group sessions depending on your needs. Group sessions are often recommended for people with similar conditions or in a similar stage of their recovery for peer support.
You don't have to be on the waitlist for the care you urgently need. Call us today for your individualized assessment and treatment with one of our Rehabilitation professionals.
No matter whether your condition was caused by a sport, work
accident or otherwise, we welcome the chance to serve you.
Client

Testimonials
My physical therapist is excellent! The whole office is very friendly and helpful. Physio is absolutely outstanding. Thank you very much for your great, attentive service
Jennifer Ebron
Neck Pain Treatment
All of the staff was fantastic! The care I received was impeccable. Great place! I also love the availability of the Fit Plan for continued support after my discharge
Christopher Strock
Back Pain Treatment
Everyone I worked with was wonderful, very professional, caring and prompt. My therapist was great, as were all of the aids!
John White
Work Injury Treatment
I had a really positive experience and my shoulder is totally functional again, without pain! I really enjoyed my therapist and all of the rest of the staff
Kimberly Rogers
Sport Injury Treatment
Direct

billing to various insurance available