HIGHLY

PERSONALIZED AND CERTIFIED PHYSICAL THERAPY AND REHABILITATION CLINIC
At Auronovo Physical Therapy & Rehabilitation, we are truly committed to providing patients with exceptional physiotherapy care. Our assessment is individualized and judiciously carried out with sole intent of providing the best care to our patients. Our care is evidence-based; our approach, client-centered; and our goal, patient satisfaction, and well-being.
If your goal is to maintain your independence or that of your loved one, we are the right fit for you. Contact us today at 403-452-2721 or fill out our contact us form. Our team of home care rehabilitation experts is waiting to hear from you.
Our promise is to achieve optimal care outcomes for our patients with best available evidence in clinical practice. Informed decisions, respect, personal autonomy and strict confidentiality of our patients' protected information are the cornerstones of our practice.
We have an established team of experts and professionals who use evidence-based treatment to ensure our goals are met!
You as our patient will always be the center of our focus
We will collaborate with you, your family and other health care providers with the sole aim of providing quality physiotherapy care.
Strive to provide 5-star quality care to all our patients
We will always respect the decision of our patients and clients
Keep your personal and health information confidential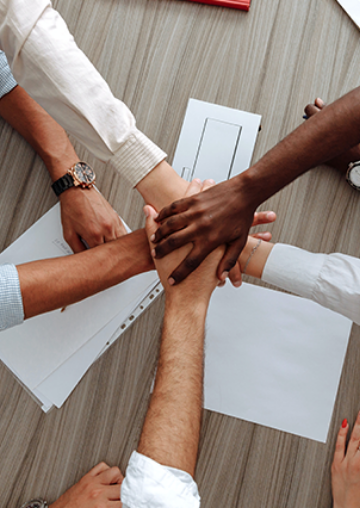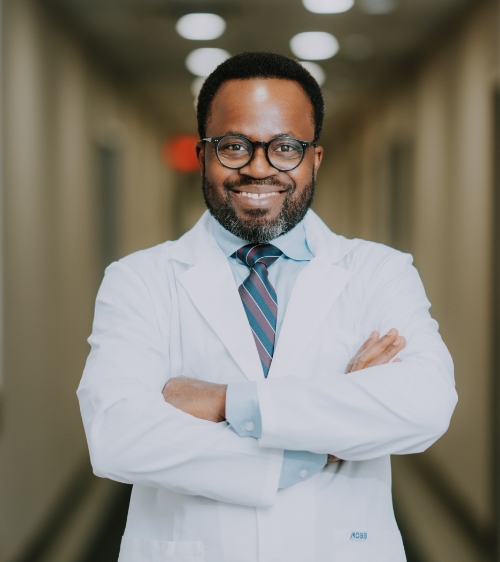 Jones Onigbinde
PT, BMRPT, DPT, C-AHA, C-HFLI,CMT
Doctor of Physical Therapy

Jones graduated from Obafemi Awolowo University Ile-Ife in Nigeria with a Bachelor of Medical Rehabilitation in Physiotherapy, he completed his post professional Doctor of Physical Therapy from the University of Montana, United States. He has been practicing physiotherapy since graduation in 1998 in diverse clinical settings. Jones currently holds a practicing license with the College of Physical Therapists of Alberta. Jones' subspecialty areas of certifications include Manual Therapy, TMJ/TMD management, Kinesiotaping, and Vestibular Rehabilitation. He also has certification in Lifestyle medicine, allowing him to provide evidence-based lifestyle intervention in the management of chronic health issues such as diabetes, hypertension, and health focus weight loss. Jones is a current member of the Canadian Physiotherapy Association.
During his leisure time, Jones loves spending time with his family and exploring the beautiful Rocky Mountains situated in the beautiful province of Alberta.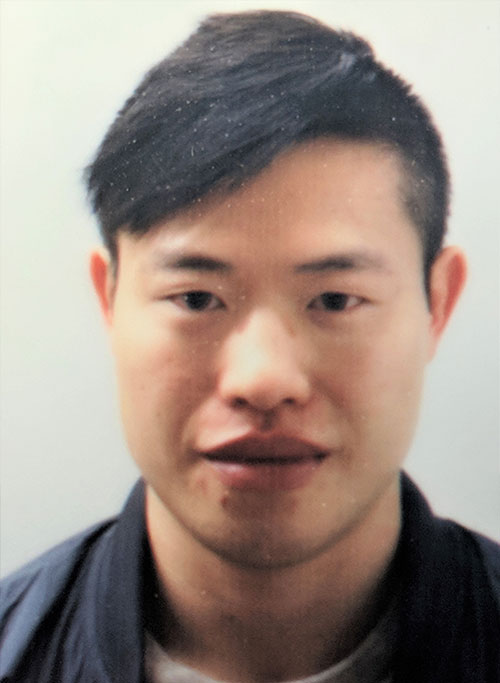 Dr. Conrad Tang
BSc, DC, MSc, NSCA-CSCS, CSEP-CPT
Chiropractor/FRC Mobility Specialist

Conrad graduated from the Canadian Memorial Chiropractic College, then continued on to complete a Master's of Science degree specializing in biomechanics at the University of Calgary Human Performance Lab. He also received a certification to perform contemporary medical acupuncture from McMaster University, and is a Kinesiology graduate specializing in exercise physiology from the University of Calgary. He strongly believes in an evidence-based and informed approach to patient-centered care. The human body is an extraordinarily complex system, which requires an individualized approach. Therefore, a properly done patient assessment not only incorporates orthopedic or functional tests, but the observation of human movement, such as lifting technique, in order to assess the patient's joint range of motion, coordination, and balance, among other things. An accurate diagnosis is vital, in order to specify the treatment for optimal results and progress. Once the information from the assessment is gathered, the area of concern identified, the therapeutic interventions can then be applied. These therapeutic tools may include soft tissue work such as FR© (Functional Range Release), acupuncture or dry needling, joint mobilizations or manipulations, therapeutic taping, the DNS® approach (Dynamic Neuromuscular Stabilization), FRC© (Functional Range Conditioning), which all facilitate the conditions of exercise, in order to optimize the adaptation to promote healthy change.
Conrad's goals are simple – he encourages the active collaboration of the decision-making process with patients, enjoys sharing his knowledge of health with others, and wants to help people get better. His past experience includes working with Track & Field Canadian Nationals, Bobsled Canada Skeleton, USA Skeleton, professional dancers, professional MMA fighters, Calgary Minor Hockey, Okotoks Jr. A Lacrosse, and CrossFit athletes.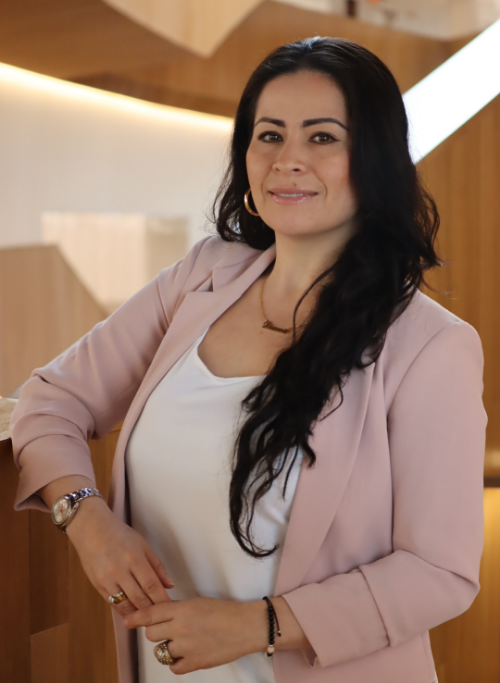 Diana Garcia
BSc
Clinic Manager


Diana holds a degree in Administrative Information Management from SAIT College and a bachelor's degree in Languages and International Business from her home country, Colombia. She is passionate about assisting patients with their care plan and administration process in both English and Spanish languages, her previous work at the University of Calgary and SAIT College has given her the opportunity to develop her skill in decision-making and attention to detail specifically in the context of managing a business environment. Diana recognizes the uniqueness of each client and understands that treatment processes may vary.
She is committed to enhancing her knowledge of patient success in the treatment admin process, maintaining excellent client relationships, providing support services, and managing administrative tasks with all stakeholders.
HELPFUL;

CARING STAFF THAT TAKE THE WORRY; HASSLE OUT OF YOUR PHYSICAL THERAPY TREATMENT